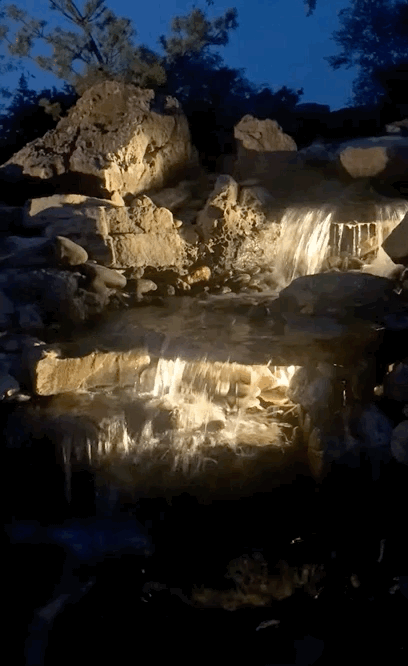 Water Feature Lighting
Adding a water feature can be a great way to enhance the visual appeal of your backyard or outdoor living space. By lighting an existing water feature, you can create a beautiful focal point within your backyard.
Water features enhance the overall visual appeal of your outdoor living areas and bring the tranquility of flowing water into your gardens and entertaining spaces. Lighting water features, such as ponds, natural swimming pools, fountains, streams and waterfalls, can turn even a relatively simple feature into an interesting focal point and can make your water features even more beautiful at night than they are during the day.
At Serenity Outdoor Lighting, we specialize in exterior lighting and can help you select the ideal lighting solutions for your outdoor space.
When it comes to how to light water features, an outdoor lighting designer from Serenity Outdoor Lighting can assist you in choosing the correct fixtures for your installation and in creating a lighting design that harmonizes with your overall landscape lighting plan and avoid the creation of dark spaces and voids.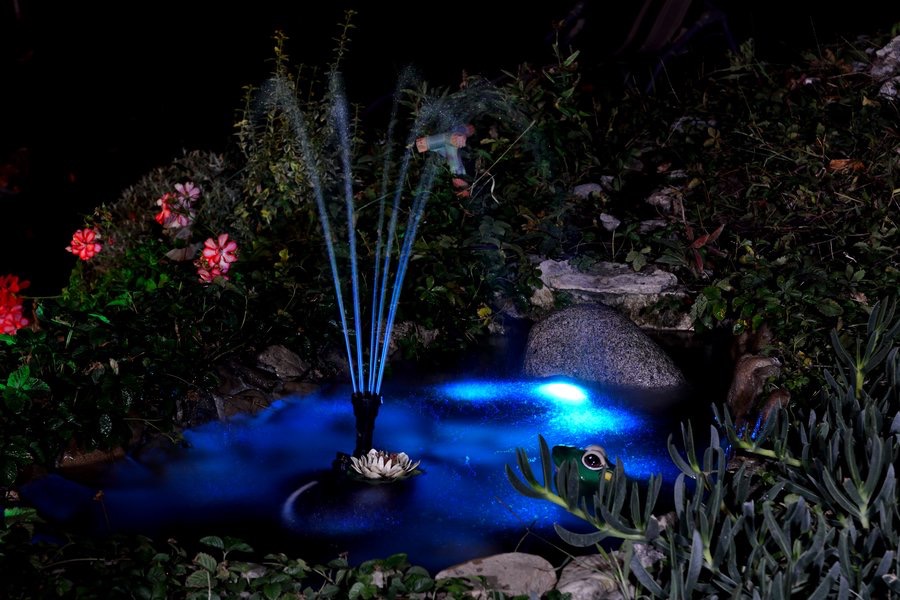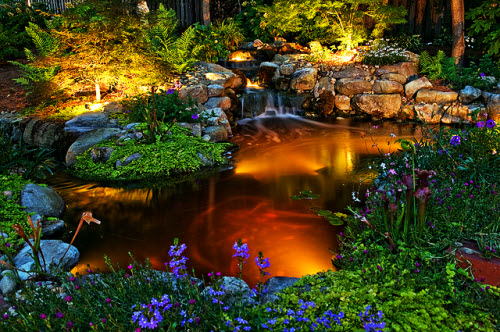 There are many different types of lights and lighting techniques that you can use to optimize the look of your water feature. Our lighting techniques not only create visual interest and movement, but can give your backyard more dimension and even be used to accentuate nearby features, such as landscaping or architecture.
Contact our team today to find out more about our services offered or to schedule your free quote on a new lighting design for your home. We look forward to working for you!