OUTDOOR LIGHTING INSTALLATION IN INDIANAPOLIS
Landscape lighting in Indianapolis is very often overlooked. At night it is amazing what lighting the right areas can do for the appearance of your yard. Lighting is not only for security anymore.
It is nice to sit outside, whether it's by a fire, pond, waterfall, or maybe just relaxing on a patio. All of these instances can be made more beautiful and elegant by simply adding a few lights, in the right places.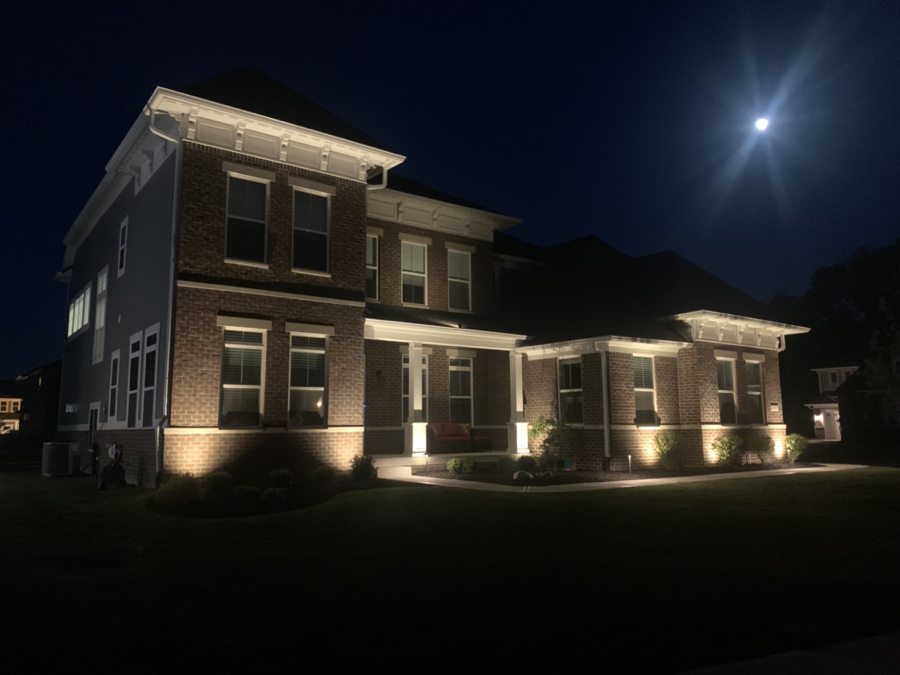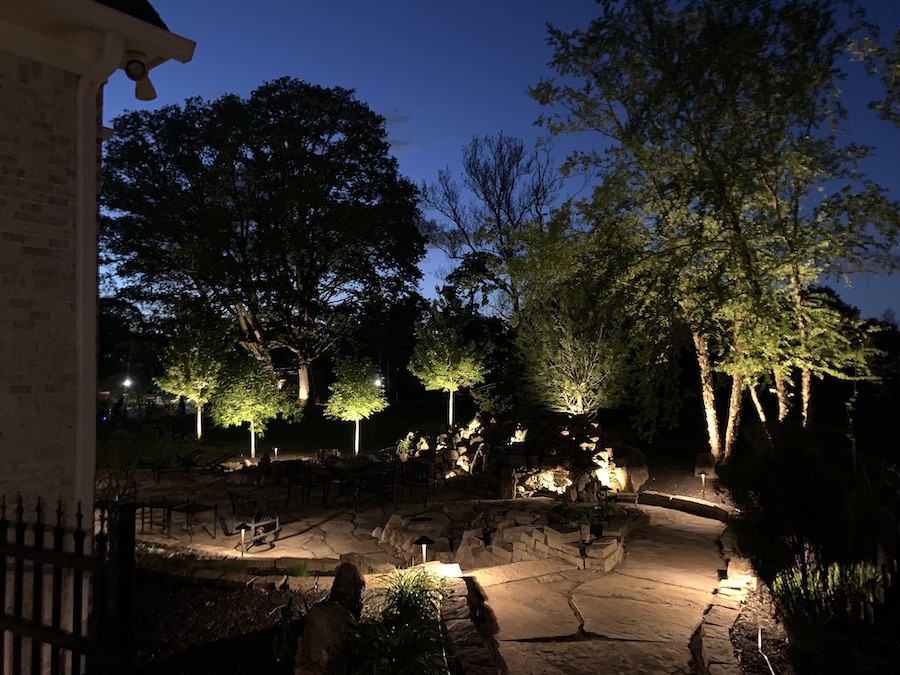 From installation to upgrades to maintenance, Serenity Outdoor Lighting in Indianapolis offers custom outdoor lighting for everyone—and every property. We can artfully illuminate your deck and patio with festive string lighting, enhance the safety of your stairs and walkways, and highlight your yards and garden with our landscape lighting after the sun goes down.
A professionally designed outdoor lighting system in Indianapolis can turn your ordinary backyard into a perfect refuge. It can be an ideal place to relax, enjoy a cup of coffee, and spend quality time with friends and family. Imagine how lively or serene your pool area will be if there are lights installed around it. Our Indianapolis landscape lighting installation team will use the right materials to create the ambiance you're looking for. We'll draft a comprehensive plan to ensure the success of your outdoor lighting project.
Our Indianapolis landscape lighting designer will work closely with you to achieve the result you want for your outdoor space. We will tailor our service to meet your needs and exceed your expectations. No matter how simple or fancy you want your lawn or backyard to look, we can turn your vision into reality. Expect our team to be professional in terms of workmanship, communication, and timeliness. We will complete your project on time and on budget.