Serenity Outdoor Lighting is a veteran-owned landscape lighting company serving Indianapolis and all surrounding communities with lighting designs and installations for every budget.
Every landscape lighting project deserves a custom lighting approach to accentuate the architectural features of your home and gardens to create stunning curb appeal.  Our approach is to make the front of your house look grand while making backyards, pools, and patios intimate and seductive like a tropical resort at night.  There is no better compliment than being told that we are 'artists' by our satisfied clients.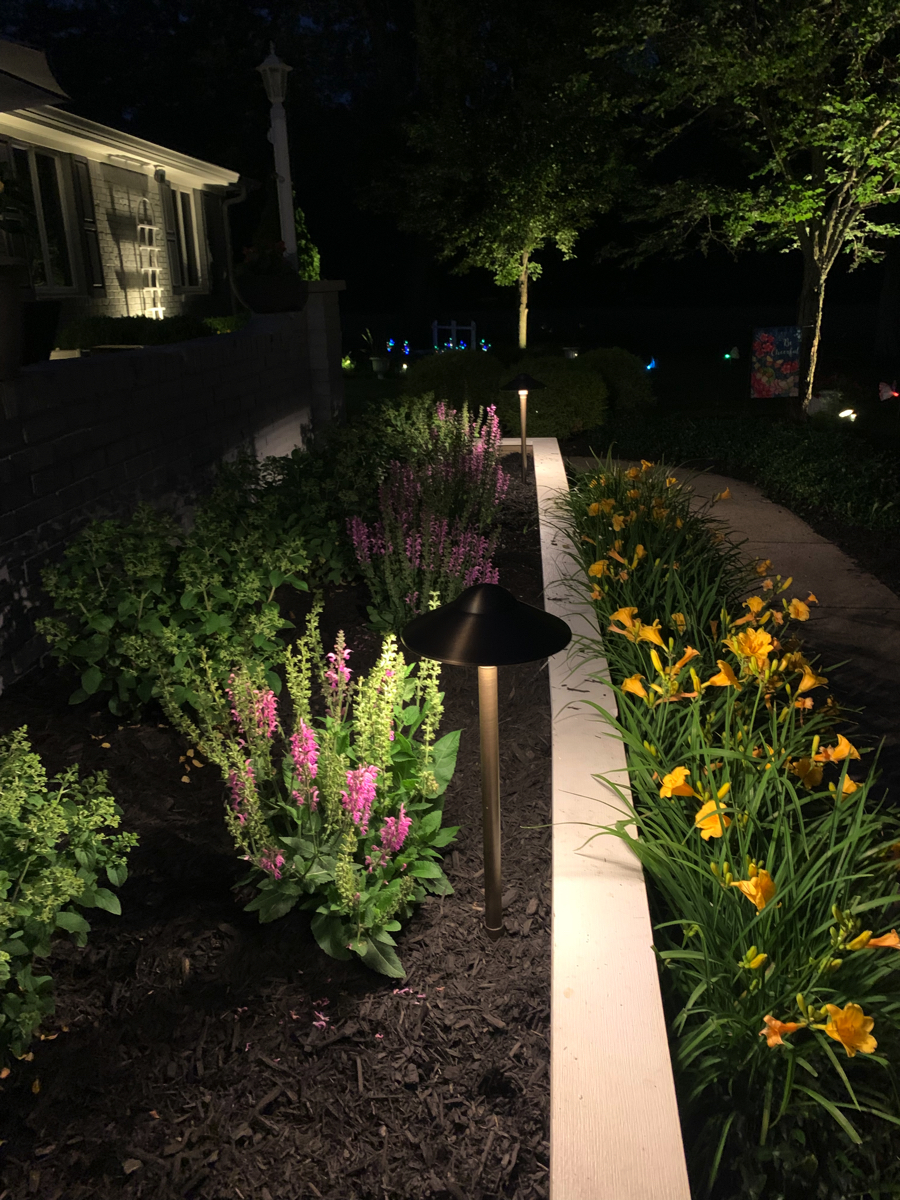 We start every project with your ideas for accent, functionality, and security.  From there we design your home's lighting like it was our own and then add or subtract to get the look you deserve.   
All of our installers are retired craftsmen that meticulously place wire and fixtures. Being retired military veterans we demand quality and cleanliness and always return your landscaping to its original pristine condition.  Most of our projects are completed in a single day and our owner returns that night to brighten or dim each individual light to give your home a 3-D scheme designed to make your home 'pop'. 
All of our lights are American-made and have a full lifetime warranty.  If any light ever fails our supplier replaces it instantly with no questions asked.   
Do you fly Old Glory?   When you invest in quality lighting for your home your flag is always illuminated for free. 
Thank you for considering Serenity Outdoor Lighting, we appreciate the opportunity to give you an estimate and offer our conviction that we will always be responsive and there for you.